Before I start I want to let y'all know that all your hate should be sent to my twitter @TheFlysh and not Blerds Online. Now lets get to the business, Its been 10 long enjoyable years and we are heading towards the end of this current crop of avengers soon and countless films released with thousands of debates raging on about the best MCU movies to date. @Trisity had the idea of me making my Top Ten power ranking MCU list. So lets get started....
10.
With a heavy rollout and additional characters added, Avengers: Age of Ultron was all chest, no legs with the action, not fulfilling the void left with a little-to-nothing storyline that led fans to believe the writers just didn't care this go-round. The fight scenes were mixed enough to keep my attention long enough until THE scene. How do you debut a character and kill him in the same film? I don't know but Marvel seemed to think this was a good idea.
9.
With less popularity than
Age of Ultron
,
Ant-Man
made me a fan in its 140+ minute runtime. I did not watch a single trailer—I didn't care for it—and if not for my cousin I would not have experienced it at its premiere. I hadn't laughed at a Marvel movie in a long time, bias aside—because of Scott Rudd it was genuinely funny—and not to go unmentioned was a storyline that fit seamlessly into the Avengers story arc, introducing a not-so-big hero in the process.
8.
I actually have written about GotG vol 2 here Marvel Wins again with GotG 2
so I'll going to keep this short and sweet: before writing the linked piece, I had forgotten how good of a film
Iron Man 2
was when I proclaimed
Vol.2
the second best sequel in the Marvel Cinematic Universe (MCU). Third best works for
Guardians
, especially when you take into account Avengers and Thor giving us lackluster sequels. With
Vol.2
, Marvel re-instilled my faith in the upcoming films for the rest of the universe.
7.
Ant-Man
may have made me fan of the character by the end of his debut film but
Guardians of the Galaxy
made me pick up a comic of theirs after. Marvel took its time introducing this new group, and even better than
Ant-Man
did,
Guardians
made the universe one big family, and in the process, we learned more about the Infinity Stone—the main storyline in the MCU timeline—while Marvel introduced Thanos on the big screen. We as fans got to see what Marvel had been planning to unveil with its outer space universe, integrating its omnipotent beings while still keeping us level; the perfect start to a fun ride for the Guardians.
6.
After two movies whom shall not be named, I haven't viewed a film more times than I have
The Avengers
. Nick Fury activating the Avengers initiative. Iron-Man fighting Thor in the woods with Captain America joining in. Thor and Hulk; an unreal scene. Loki, my favorite Marvel villain by a long shot. The final battle scene that displayed Earth's mightiest heroes' strengths, leaving me wanting for more actions and more heroes. Marvel dropped a power play with this movie and set the tone for its future films, and although
Avengers: Age of Ultron
was a disappointment, Marvel can always refer back to this if they need a good version of an Avengers film
.
5.
Sony fooled lots of people, myself included, with its early 2000s and early 2010s adaptions of Spider-Man, and reboot after reboot caused fans to have Spider-Man fatigue. After Marvel acquired the rights to the web slinger in late 2015 and later on announced who would be Spider-Man, I was skeptical. Yet
Spider-Man: Homecoming's
story line followed closer to that of Miles Morales, leaving some on the fence on the decision. I thought it was something new and Marvel nailed it. Iron Man could have been used more but his inclusion in
Homecoming
fit right in on how Spider-Man is to be incorporated in the MCU Everything I wanted to see was shown in this film, and right when I believed Marvel was going to troll me with Tony offering Peter his Iron Spider suit and a spot on the Avengers, Peter looking likely to accept, Marvel stuck to the script knowing Spider-Man is a loner in his world.
4.
Iron Man
may have kicked off the MCU but
Iron Man 2
was the film that showed us these heroes exist in the same universe and not just different timeframes and worlds. Marvel followed up the successful
Iron Man
and almost did the impossible of the sequel being better than the original. Black Widow being included in the film was a seamless addition as well as adding a larger-than-life vibe with Don Cheadle wielding the soon-to-become War Machine suit. And not to be undone was Tony Stark, whose ascension to Iron Man and all its popularity was beginning to shine bright until he met someone who would use his own technology against him. To this day, I can re-watch
Iron Man 2
as if I haven't seen it 15-plus times.
3.
The film that kicked off the MCU and set us on this pace of chaos, creating a universe with a character many would then consider a C-list superhero in the comic book world, making him the most marketable Avenger. When I think of live-action equivalents of superheroes from 2008, Robert Downey Jr. as Tony Stark is the standard for casting. Since then, Marvel has done a good job and, rightfully, RDJ deserves praise for stepping into this role in
Iron Man
and killing it.
2.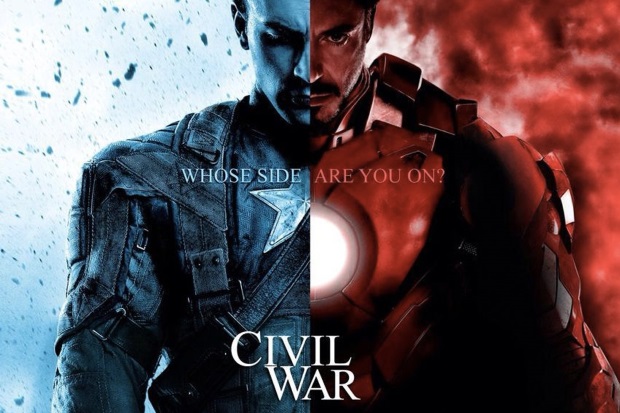 First, If you want to see my initial reaction and review --->Civil War.
When I first saw that Marvel was going to do Civil War as Captain America's final film in his trilogy, I knew the comic book Civil War and movie Civil War would be different. For the most part, Marvel did well in making up for the large plot holes—missing key figures featured in the comic equivalent—but what they did which made me lower this than first is the resolution. The movie never carried the deathly intent like the comics so I'd be a fool to expect them to be fighting to kill during the famous airport scene.
1.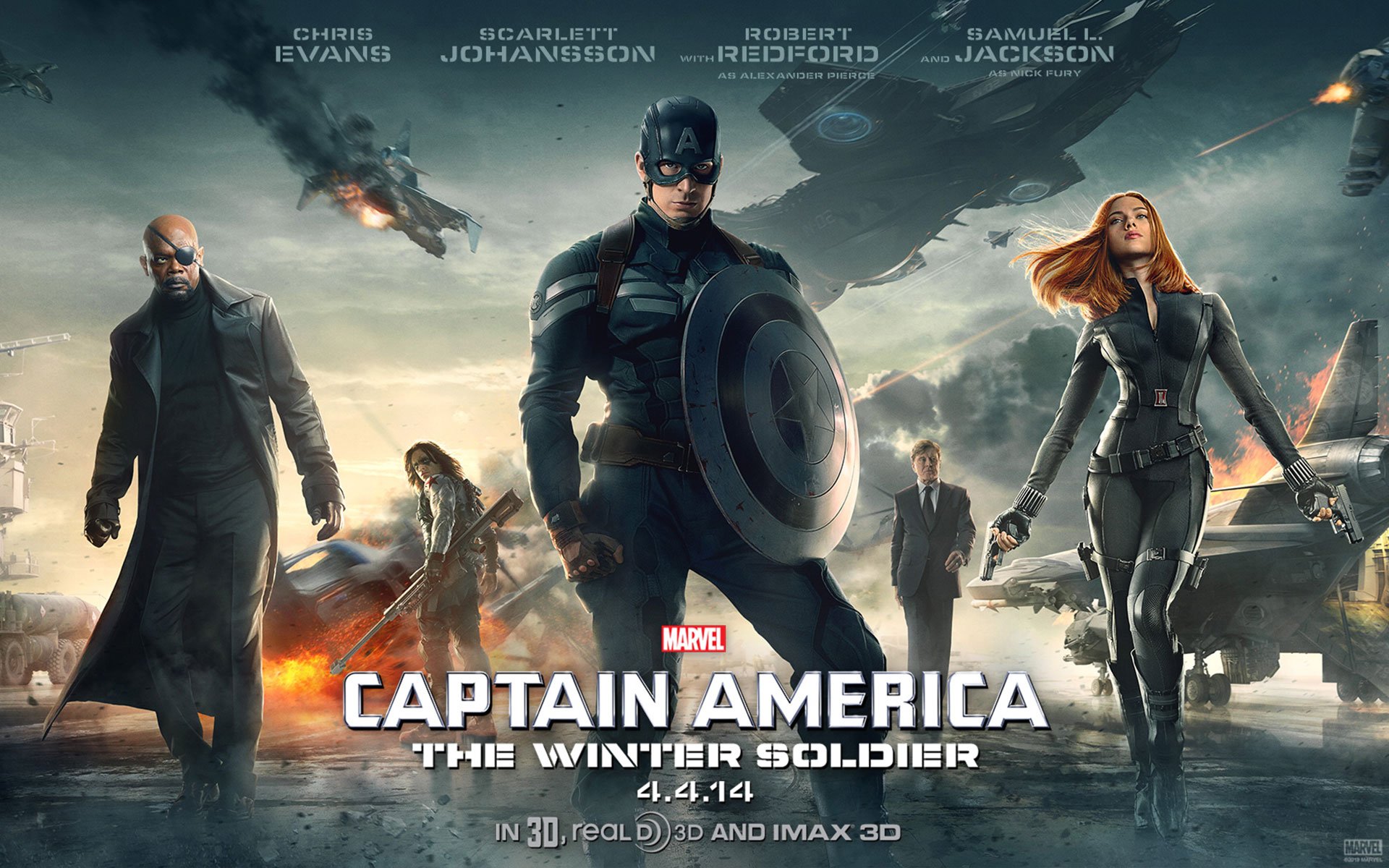 If
Iron Man 2
tried the impossible,
Captain America: Winter Soldier
did the impossible. With a boring arrival in
Captain America: The First Avenger
, the sequel shut any naysayers up if they thought Marvel would release another dud.
Winter Soldier
is the premiere superhero movie in that with a solo attraction as big as Captain America, we still were left interested in the lives of all around him. Marvel did a great job in re-introducing Bucky as the Winter Soldier, and in doing so, usurped Loki as my favorite villain. The Black Falcon being brought back in also was a nice touch by the Russo brothers, directors of
Civil War
and the upcoming
Infinity Wars
. And not to be forgotten are Nick Fury and Black Widow, both of whom had their faiths and lives in doubt with the presence of Hydra. The greatest touch was showing how Cap fights for the people first and foremost and having his whole reality as soldier doubted as a sham. A sequel done right is special but a sequel done better than the original is outstanding and not only did this lay the groundwork for future films, it paved the way for the Russo's to deliver
Civil War.
Top Ten MCU Power Ranking's
Reviewed by
Barry Allen
on
Friday, August 11, 2017
Rating: